Become a Lucy Sparkles & Friends Teacher and/or Entertainer
We are always on the lookout for energetic, talented and 'sparkly' actors, musicians and dancers to join the Sparkles team.
Our Sparkles run drama, music and dance classes every week at several open venues and at over 70 nurseries and children's centres throughout Greater London and Surrey. They also entertain on weekends at birthday parties for boys and girls aged one to six. You can apply to be a teacher, an entertainer or both.
We're based in London and Surrey, but always looking to broaden our horizons – so if you're interested in working outside these areas, why not talk to us about becoming a sparkles franchisee.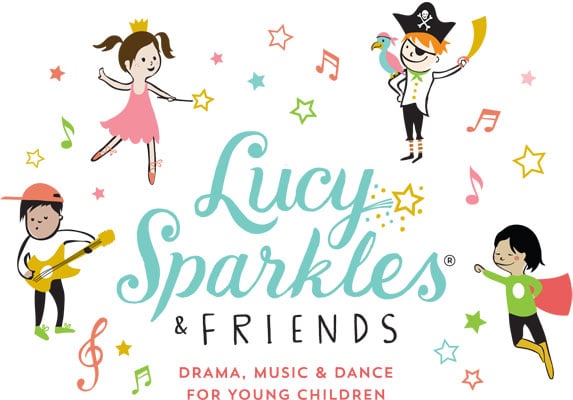 ---
Who are we looking for?
Essential attributes
A 'sparkly' personality
Self-confidence
Commitment to inspiring and engaging children in their early years
Experience working with children of any age
Ability to play keyboard, guitar, ukulele or another portable melodic instrument
Clear and tuneful singing voice
Excellent classroom management skills
NO inhibitions
Reliability
Desirable attributes
Experience working with children aged 0-6
Drama, music or dance qualification
Teaching qualification
Experience teaching music, drama or dance in an early years setting
Experience working as a performer
---
How can I apply?
Please send your availability, location, CV and a cover letter explaining why you are interested in becoming a sparkle to
[email protected].